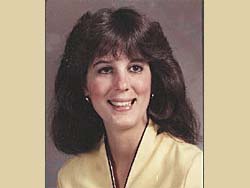 The search for a missing Windsor woman is over…with a happy ending. Dane County Sheriff's officials say 50-year-old Francine Tate has been found alive and well in Northern Wisconsin. Her brother-in-law, Dee Thompson, reacted to Wednesday's news.
Thompson says Tate is with police at this time, although family will be going to pick her up.
Tate went missing a week ago Tuesday, after attending a prayer meeting in Madison. Police, family, and concerned citizens had conducted numerous searches for her and her vehicle in that time, with little progress. Dane County Sheriff's officials have not released any information about how or exactly where Tate was found, although they say she will be returned to her family very soon. 
WIBA's Robin Colbert contributed to this report.