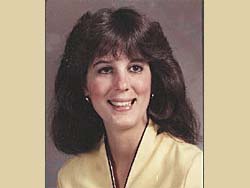 Another day of searching for family and friends of Francine Tate.
The Dane County's Sheriffs Department has said foul play hasn't been ruled out, but they also say the disappearance of the 50-year-old Windsor woman is not similar to the Kelly Nolan case. Fran's brother-in-law Dee Thompson agrees, since Tate disappeared after a church meeting. Thompson says Tate went missing after doing something she regularly practiced.
Elise Schaefer with the Dane County's Sheriff's Department says the investigation continues. She says police would also like to speak with a man the Tate family met through church. They took him in for a short time, but he left the day that Fran was last seen. He's headed toward South Dakota. Schaefer says he's not suspect, they just want to talk to him.
Officers are again searching Token Creek Park today. Horses have been brought in. Meanwhile, Thompson says they're searching other parks and trails around the Madison area, since Fran liked to walk and go to parks. 
WIBA's Robin Colbert contributed to this report.