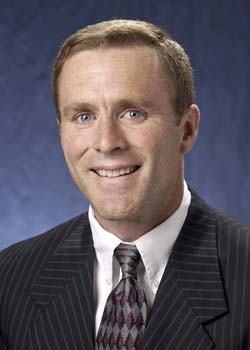 The University of Wisconsin plans to file a protest with the Western Collegiate Hockey Association (WCHA) regarding the outcome of Friday night's game in Denver. 
Video replays clearly showed Matthew Ford scored the game-tying goal in the final second, but upon review, the referee disallowed the goal, giving Denver a 3-2 win.
The WCHA admitted the goal should've counted.  But Badger coach Mike Eaves says he doubts the league will change the outcome, but if nothing else, he hopes what transpired Friday night won't happen again.
Listen / Download – Mike Eaves doesn't expect any WCHA action. :24
Listen / Download – Matt Ford says they were cheated Friday night, and that's fired them up. :19