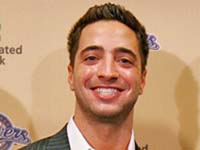 The Milwaukee Brewers have signed outfielder Ryan Braun to a 7-year, $45-million contract that will keep him in a Brewers uniform through the 2015 season.  It marks the longest contract in franchise history and will take Braun through what would have been his first two years of free agency.
The guaranteed deal could climb to $51 million if Braun qualifies for salary arbitration after the 2009 season as a "Super 2" player.
Braun's agent, Nez Belelo told the Milwaukee Journal Sentinel that his client received a $2.3-million signing bonus payable this year, on top of the $455,000 salary he already had agreed to.
Braun's deal also includes a full no-trade clause for four years, a limited clause (12 teams) for the next two years and a further limited clause (six teams) the final two years.
Braun has been one of the top offensive players in all of baseball since making his Major League debut last season on May 25 at San Diego.  Since that date, he ranks among the Major League leaders in total bases (1st, 376), extra-base hits (1st-90), RBI (2nd-126), home runs (T3rd, 43), slugging percentage (4th, .611), runs (T6th, 111), hits (7th, 193) and on base percentage (9th, .968).
Braun hit .324 with 34 home runs and 97 RBI's last season and was named the 2007 National League Rookie of the Year.