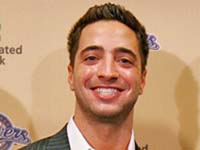 Ryan Braun has had a September to forget, until last night's walk-off grand slam home run that broke a 1-1 tie and gave the Milwaukee Brewers a 5-1 win over the Pittsburgh Pirates at Miller Park. It just happens to be the first grand slam of the year for the entire Brewers team and it kept them even with the Mets atop the National League wildcard race.
Braun was hitting .198 during the month with 1 home run and 5 rbi's entering play last night. But with a playoff berth potentially on the line and the Mets already having come from behind to beat the Cubs, the Brewers needed something to happen and Braun came to the rescue.
The Brewers won their 4th straight game, which equals the total number of wins for the first 19 games of the month.
Yovani Gallardo made his first start since May 1st after major knee surgery and he was solid. Gallardo struck out seven in 4-innings of work to get the Brewers off on the right foot. The bullpen took over from their and held up for the win.
So who has the advantage, the Brewers or the Mets? Well, the Brewers do face the best team in the National League in the Chicago Cubs, but Chicago has already wrapped up everything. They're giving some players days off and just setting their rotation up for the playoffs. Perhaps there's motivation based on the rivalry to go all out against the Brewers. Afterall, if the Cubs knock the Brewers out of the running, then they get the Mets in the first round of the playoffs. If the Brewers are in and the Mets out, then the Cubs won't get the chance to play the wildcard Brewers because there's a Major League rule that won't allow two teams from the same division to meetin the opening round of the playoffs.
The Mets will have a hard time getting their home games in this weekend against the Marlins because of expected heavy rain. New York could be forced to get backed up and play a doubleheader, which would make life a bit more difficult on them.
The Brewers aren't planning on having Ben Sheets this weekend, they had to start Yovani Gallardo, knowing he'd only be able to go 4 or 5 innings, and their offense has struggled. But Dale Sveum has put some fire in this team again and despite their problems, they're getting the job done. If it continues, the Brewers will find themselves in the post season for the first time since 1982.