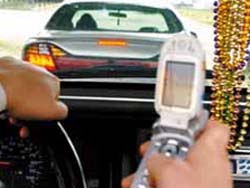 A state legislator wants to make it illegal to send text messages on your cell phone while driving.
State Senator Alan Lasee (R-De Pere) says it's much more dangerous than just talking on the phone while driving, since it usually requires two hands and diverts your attention away from the road.
Lasee is introducing legislation to ban the practice for all motorists, even though he says it's mainly a problem for young drivers. State law already has penalties for distracted driving, but Lasee says texting needs to be singled out so it can be stressed to young drivers early on.
A similar bill passed the Senate last session, but died in the Assembly. Lasse says he's optimistic it will clear both houses this session and be signed into law. He says it's matter of highway safety.