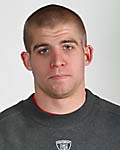 The Green Bay Packers Hall of Fame will honor cornerback Charles Woodson and wide receiver Jordy Nelson as the Hall's choice for Most Valuable Player and Rookie of the Year.
The players will receive their awards at the 39th Hall of Fame Induction Banquet on July 18 when former players Antonio Freeman and Dorsey Levens will be inducted.
Woodson tied for the NFC lead with 7 interceptions last season and returned two for touchdowns.  His 79 tackles is a career high.
Nelson, the team's top selection in the 2008 draft, played in every game, and is the only rookie to do so.  His 33 catches ranked 4th on the team for 366 yards and two touchdowns.